Worth Watching Friday: 'Fire Country' Goes to Pot, Prime Video's 'Peripheral' Vision, Countdown to Christmas-Already
CBS' Fire Country, which was just picked up for a full season, comes under fire while fighting a fire. Prime Video adapts William Gibson's The Peripheral, about a VR game with real-world implications. ABC's 20/20 follows a manhunt from California to Mexico. Yuletide gets an early start on Hallmark Channel, which is already kicking off its Countdown to Christmas movie series.
9/8c
Bringing new heat to the Friday night lineup, this drama about prison inmates joining the Cal Fire first-responder unit was just picked up for a full first-season run. This week's assignment adds danger upon danger, when the crew heads to a remote forest to put out a blaze only to come under fire from an outlaw who has taken a hostage in a desperate effort to keep his illegal marijuana crop safe. Warning to all: Don't inhale.
Series Premiere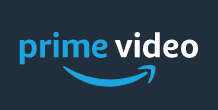 Visionary author William Gibson provides the source material for this gripping sci-fi adventure from producers of Westworld and Person of Interest and created by A Simple Plan's Scott B. Smith. The appealing Chloe Grace Moretz stars as Flynne, who escapes her dead-end life in the Blue Ridge Mountains (circa 2032) by adopting avatars, including that of her war-vet brother (Jack Reynor), in violent VR games. When they agree to beta-test a cutting-edge simulator headset, Flynne is suddenly thrust into the future—the real future—of an embattled 2099 London, with consequences threatening her safety in the virtual future and the actual present. (Debuts with two episodes, the rest following weekly.)
Movie Premiere
8/7c
It's not even Halloween, but it's already beginning to look a bit like Christmas, as Hallmark launches its Countdown to Christmas flurry of holiday movies. First up: the story of a single working mom (Natalie Hall) who spars with her neighbor (Corey Sevier) over his Grinch-like attitude. What are the odds his heart will grow three sizes before the final act?
10/9c
Bob Woodruff is lead correspondent for a report on the years-long manhunt for Peter Chadwick, accused of murdering his wife in 2012 and then vanishing from Newport Beach, California, in 2015 after posting bail. The search eventually led to Pátzcuaro, Mexico, where Chadwick resurfaced following a car crash that caused a local woman's death. The report features audio of Chadwick discussing his years as a fugitive and his first call with his eldest son after he was captured. More true-crime reporting on Dateline NBC (9/8c), with Dennis Murphy's report on the investigation into a deadly home invasion in North Carolina, which took a turn when a witness emerged on the opposite side of the country.
Inside Friday TV:
Descendant (streaming on Netflix): A special jury prize winner at Sundance, Margaret Brown's acclaimed documentary depicts the filmmaker's return to her Mobile, Alabama hometown to explore the ramifications of the 2019 discovery of the Clothilda, the last known ship illegally carrying enslaved American to arrive in the United States. The film profiles the descendant community of Africatown as they grapple with their heritage and future.
S.W.A.T. (8/7c, CBS): Well, this is awkward. The S.W.A.T. team partners with an FBI Agent (All Rise's Jessica Camacho) who once applied for the squad after their armored vehicle is stolen and they need the fed's help to keep the vehicle from being used in a terrorist attack.
Ron Carter: Finding the Right Notes (9/8c, PBS): Groove along to the life story of Ron Carter, the most recorded bass player in jazz history.
Blue Bloods (10/9c, CBS): Danny (Donnie Wahlberg) and Baez (Marisa Ramirez) are on the case when their psychic friend Maggie (Callie Thorne) is hospitalized after a brutal attack.
Joe Bob's Haunted Halloween Hangout (streaming on Shudder, 9/8c): "Drive-in movie critic" Joe Bob Briggs welcomes iconic horror hostess Elvira (aka Cassandra Peterson) for his annual The Last Drive-In double feature of scary movies.
Matriarch (streaming on Hulu): More chills in a feature developed from the "Bite Size Halloween" short-film franchise, starring Jemima Rooper as a woman who returns to her childhood home following a near-fatal overdose, not exactly finding comfort in the welcoming bosom of her creepy mother (Game of Thrones' Kate Dickie).
From Scratch (streaming on Netflix): Based on actress Tembi Locke's memoir about her relationship with late Sicilian chef husband Saro, this limited series stars Zoe Saldaña as American artist Amy, whose epic love story begins when she meets chef Lino (Eugenio Mastrandrea) in Florence.
Raymond and Ray (streaming on Apple TV+): Ewan McGregor and Ethan Hawke are half-brothers who reunite to lay their monster of a father to rest—but first they must dig his grave—in a whimsical character drama about reinvention and reconciliation. Also new to Apple: Season 2 of bilingual comedy series Acapulco, starring Eugenio Derbez as Måximo, who in 1985 was a cabana boy (Enrique Arrizon) dreaming of one day running the resort. In the present day, Máximo returns to Acapulco to settle unfinished business after the passing of his mentor, Don Pablo (Damián Alcázar).