Worth Watching: 500th Episode of 'Law & Order: SVU,' 'Blacklist' Returns, Selma Blair's Journey, 'Next Thing You Eat' on Hulu
NBC's Law & Order: SVU hits a rare milestone—its 500th episode—and brings back one of the squad's former detectives for the occasion. The Blacklist returns for a ninth season without one of its original stars. An acclaimed documentary profiles actress Selma Blair as she lives with multiple sclerosis. Celebrity restaurateur David Chang explores the future of food in the Hulu docuseries The Next Thing You Eat.
8/7c
It's old home week, up to a point, on the long-running procedural when SVU marks its landmark 500th episode with the return of former detective Nick Amaro (Danny Pino), who drops a cold case onto the squad's agenda. He's now working the forensics side of the beat, representing a company using advanced DNA tech to free wrongly convicted inmates, including one from a 1996 case—under former Capt. Cragen's (Dann Florek) watch, predating the series premiere. The episode features flashbacks and callbacks to the past, with Aidan Quinn guest-starring as a figure who looms large from Capt. Benson's (Mariska Hargitay) youth. For those keeping count, only Gunsmoke (with 635 episodes) ranks higher than SVU among weekly episodic dramas, but SVU has remained on the air longer, in its 23rd season (compared to Gunsmoke's 20).
Season Premiere
10/9c
And who'd have thought this twisty crime drama would still be around for a ninth season—especially considering its heroine, Elizabeth Keen (Megan Boone), didn't survive the last one. The series picks up two years later, with the FBI task force disbanded and Raymond "Red" Reddington (James Spader) vanished in the wind. All of that changes when a team member is attacked, and a global security conspiracy compels all those left standing to get their act back together.
Documentary Premiere
Acclaimed during a theatrical run and at film festivals, this moving documentary showcases the wit and resilience of actress Selma Blair, who opened up her life to director Rachel Fleit's camera after being diagnosed with multiple sclerosis. With disarming candor, she assesses her career and family relationships while revealing the challenges of living with this debilitating disease.
Series Premiere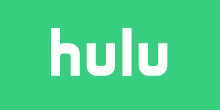 David Chang knows what we like to eat, as his successful restaurants attest. And in a six-part docuseries, he and Oscar-winning filmmaker Morgan Neville look at the future of the food business, including how technology is transforming food delivery (drones!) and preparation (robots!). Other subjects include the future of restaurants post-COVID, breakfast and sushi.
Series Premiere
More food fun with that unlikely but enduringly delightful pairing of Snoop Dogg and Martha Stewart. They work their magic again as hosts of a competition special where teams of three bakers, or "Scare Squads," concoct immersive Halloween-inspired confectionary worlds inspired by the concept of fear. Tasty's food content creator Alvin Zhou is the brave soul who judges the results alongside the hosts.
Inside Thursday TV:
Creepshow (streaming on Shudder): A special animated segment of the horror anthology features the voices of Star Wars icon Mark Hamill, Ron Livingston, Review's Andy Daly and "scream queen" Danielle Harris in "The Things in Oakwood's Past," about a town that maybe shouldn't have opened the Pandora's Box of a time capsule.
The Girl in the Woods (streaming on Peacock): More scares in an eight-part thriller about a teenage runaway (Stefanie Scott) who joins a cult-like colony that protects the world from monsters lurking behind a secret door in the woods outside a mining town.
Sex, Love & goop (streaming on Netflix): Gwyneth Paltrow is back with her goop wellness team for a revealing six-part series focusing on intimacy within relationships.
Coroner (8/7c, The CW): The Canadian crime drama's Season 3 finale takes place at Christmas, when a grisly murder sends Jenny (Serinda Swan) and Mac (Roger Cross) away from festivities to investigate in a remote and dangerous location, where Jenny's personal demons resurface.
United States of Al (8:30/7:30c, CBS): The topical comedy continues its storyline involving Al's (Adhir Kalyan) sister, an Afghan refugee following the government's collapse, when he canvasses the field of eligible Afghan-American bachelors to find her a husband so she can move to America.
Ghosts (9/8c, CBS): Shades of Beetlejuice as Sam (Rose McIver) and Jay (Utkarsh Ambudkar) invite nosy neighbors (including Perfect Strangers' Mark-Linn Baker) to dinner to win them over with their B&B plans, but will those kooky hovering spirits be able to behave themselves?